About Teikyo University Kani Junior Senior High School
School Profile
Numbers of Students : 773
Numbers of Teachers: 57
Established: in 1987
Address: 1-1 Katsuragaoka, Kani City, Gifu 509-0237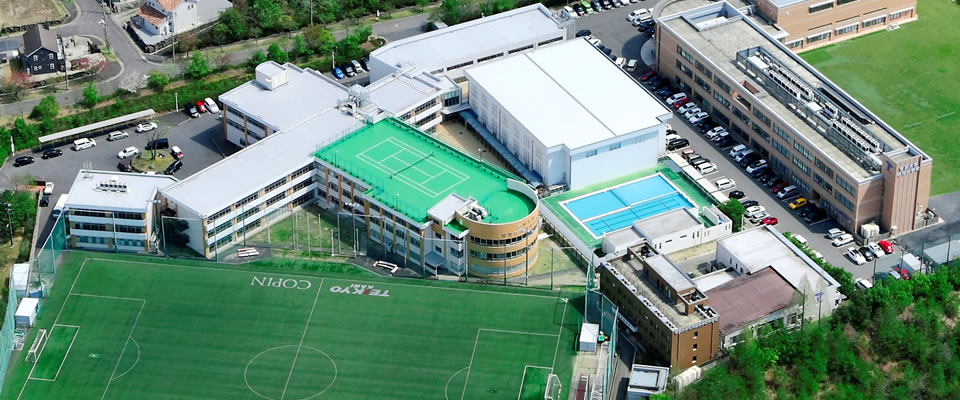 School building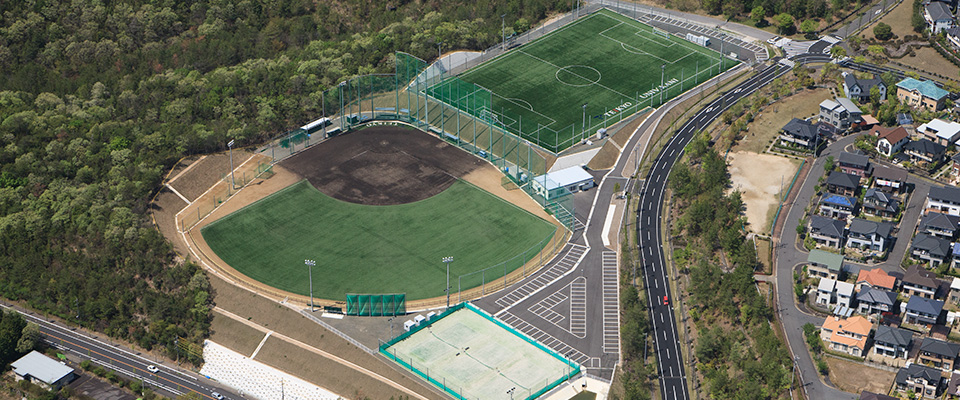 Ball Park & Soccer Field
School Mission and Vision
Through applied programs we aim to develop students who:
- Recognize that achievement comes from effort
- Have open minds and extensive knowledge
- Think from an international perspective
- Have creativity and good character
Educational Policy
Our school's educational policy,"One's way", refers to a life philosophy whereby one finds their purpose or interests and learns the knowledge and skills required to maximize their own unique individuality and use it to their advantage.
One assumes full responsibility for the consequences of one's actions. We offer support to and encourage students to learn to live their lives 'their way.'
Specific Features of Teikyo University Kani Senior High School and Junior High School
We offer a consistent 6-year education program, through junior and senior high school, to steadily increase each student's potential.
Quality learning and living environment


We offer small class sizes, promote global & ICT education, and provide school buses.

Development of students who can succeed in this new era


We offer career education and foster global individuals.

Coexistence of sportsmanship and education


We cultivate Top players & Top learners.
School Introduction
Teikyo University Kani Junior Senior High School first opened its doors in 1988. At that time, there was a total of 57 students: 26 junior high students and 31 high school students.
We celebrated our 30th founding anniversary on December 1, 2017. Over the past 30 years we have complemented our institution's facilities with a baseball field, soccer fields with artificial grass, a dormitory, and new classrooms. We have also strengthened our club activities, supplied school buses, and established a new course system.
Furthermore, in 2012, we opened an elementary school. In spite of the decreasing number of children nationwide, our school has a student body of about 1,000 students at our elementary, junior, and senior high schools.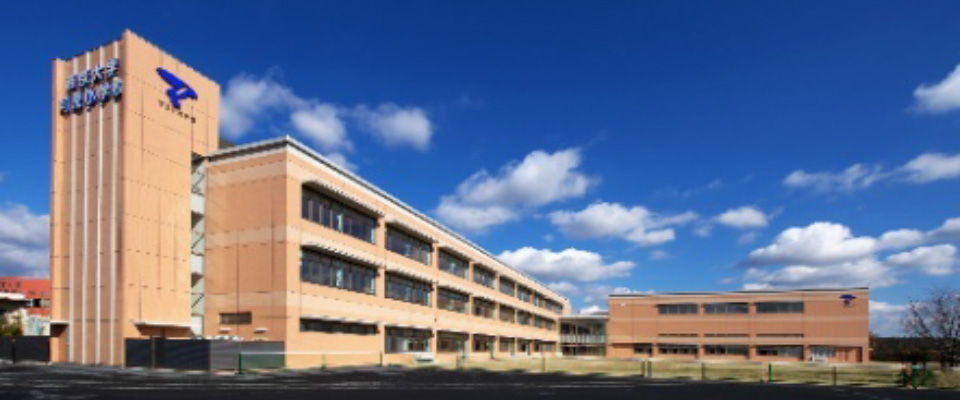 Elementary School
We now offer a comprehensive elementary-to-senior high school education experience.
In addition, every year roughly 90% of our third year high school students succeed in passing entrance exams for four year universities. Many of our students go on to advance their education at top tier universities. Moreover, there are clubs that are active in not only prefectural tournaments, but also in the Tokai and National tournaments.
In particular, the soccer clubs at our junior senior high school are champions who consistently represent Gifu Prefecture at the regional and national tournaments. Three years ago our junior high soccer club became national champions.
This is a school where each student can enjoy a fulfilling school life, study to make their personal dream come true, and set the gears in motion towards attaining a higher education in the future.